Why You Need Background Investigations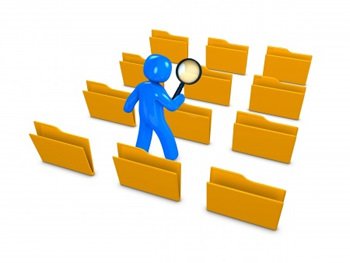 At Sokoloski Investigations, we can conduct civil and criminal background investigations for clients located in the metropolitan areas of Kansas City, Wichita, and Topeka. Information that is gathered from our background investigations can be used by companies, attorneys, government organizations, and individuals for a variety of reasons. Civil and criminal background checks help to evaluate the soundness and trustworthiness of an individual or an organization.
They can uncover hidden information and any history of criminal activity, which can signify the untrustworthy character of an individual. As a result, background investigations can be use to protect your personal or business interests.
To learn more about our comprehensive background investigations, contact our private eye today online or by phone at 888-339-9429.
Civil and Criminal Background Investigations
The extent and scope of any background investigation is determined by the intended purpose of the investigation. Background investigations involve thorough research and can provide information at various levels. Background checks can investigate the criminal records, education records, and bank or other financial records of an individual.
Types of information background investigations can consider include:
Criminal Records – Past History of Arrests and Sexual Offenses
Citizenship Status Including Immigration and Work Visa
Driving and Vehicle Records
Employment Records
Education Records
Bank and Other Financial Records
Medical Records Including Records of Past Psychological Evaluation
Social Security Number
Reasons for Conducting Background Investigations
Investigations into the backgrounds of people are important to be able to form objective opinions about individuals in order to trust them with a part of your life or in your business. At Sokoloski Investigations, we provide detailed and thorough background investigations, which can be customized depending on your purpose and requirements. Each investigation is different and entails different avenues that have to be pursued. We have a vast network of resources available and can deliver the most accurate and complete reports.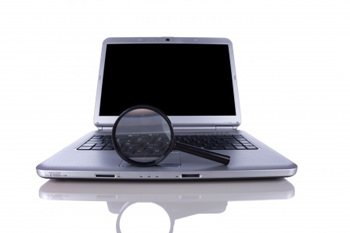 We conduct investigations for:
Hiring employees – It is important for companies to hire people who are qualified for the job and are not a threat to the work environment. Background investigations can be done to screen job applicants and uncover any suspicious information. These types of background checks generally involve verification of references, past employment records, financial records, and criminal records.
Tenant Screening – The information provided by background checks is important to help landlords and rental companies to know complete information about individuals who want to rent a property. Conducting a thorough civil and criminal check eliminates various kinds of risks involved when selecting tenants.
Litigations and Lawsuits – An attorney can make use of background details to build a case for or against a person. This information can prove the credibility of an individual or discredit witnesses and defendants involved in civil and criminal cases.
Child Protection – It is always better to be safe than sorry, especially with issues involving children. Conducting background investigations on caretakers, nannies, neighbors, and any other individuals who will come into contact with your children can ensure a protected and safe environment for your children.
New Relationships – With the popularity of online dating, it has increasingly become important to know all you can about your prospective partner. Background checks in such instances go a long way in saving people from emotional and financial implications.
Government Jobs – Background investigations are a routine process when hiring for government jobs, especially for positions that involve security and safety. For example, these are required for jobs at airports, postal service and shipping jobs, and jobs that bring an individual in close proximity with the elderly, disabled individuals, or children.
Background Investigation Services from Sokoloski Investigations
Background investigations can be used by companies, individuals, and lawyers to be able to make informed decisions for their respective purposes. Our objective in all of these investigations is to provide complete research on the criminal, civil, and/or financial aspects of a person's life and provide accurate feedback to our clients. We are specialists when it comes to background investigations, and we use sophisticated methods and technology to provide the most detailed and accurate information. We conduct all investigations on the principles of honesty, accuracy, and credibility.
Contact Sokoloski Investigations for Background Investigations
To learn more about when you may need background investigation services or for more information about background investigations, contact us at Sokoloski Investigations today. As leading private investigators serving Kansas City, Wichita, and Topeka, we can provide thorough investigation services to meet your needs. To learn more contact us today at 888-339-9429.
Contact Info
Sokoloski Investigations
PO Box 3984
Olathe, Kansas 66063
Phone: (888) 339-9429
Email: [email protected]