Tenant Screening Services in Kansas City, Topeka, and Wichita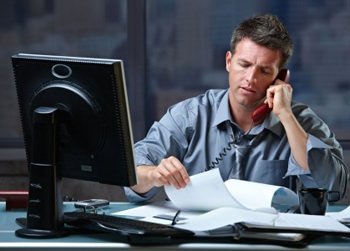 If you are planning on leasing or renting out your property to a tenant, it is important to take steps to ensure that your home is occupied by the right person. Thorough tenant screening from Sokoloski Investigations verifies the records and claims of your potential tenant, and serves to protect your property and your interests. With our expert tenant screening services, you can know all the facts about potential tenants and ensure that your property is safe from undesirable occupants.
To learn more about our tenant screening services or to work with our private eye for tenant screening service in Kansas City, Topeka, or Wichita, Kansas, contact us today at 888-339-9429.
Why is Tenant Screening Important?
As a landlord, it is important to know who is renting your property. Whether you are renting a home to a single tenant or several apartments to multiple tenants, you cannot be too careful when accepting a tenant. Choosing a bad tenant can result in property damage, complaints from other tenants and property owners, and a variety of other issues.
Therefore, if you are looking for a new occupant for your property, it is only logical for you to conduct a thorough tenant screening. Regardless of how trustworthy they may seem, it is never a good idea to entrust your property to someone without getting all of the facts.
Tenant screening services allow you to:
Keep your home and neighborhood safe with criminal background checks
Protect yourself financially by choosing tenants with good credit history
Avoid renting to shady characters by verifying identity, employment, and salary
Check previous rental history to detect any troubling patterns in tenants
Expert Tenant Screening Services from Sokoloski Investigations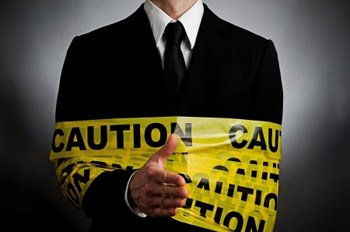 When it comes to choosing new occupants, it is important to be thorough, efficient, and smart. At Sokoloski Investigations, we are experienced at conducting background investigations and criminal background searches for clients located throughout Kansas. Therefore, we offer a number of tenant screening solutions to help you gauge the suitability of the potential occupant. These include:
Identification: We can check for identification, date of birth, and other essential details from state and national records to ensure that an individual is presenting the right documents and is who they say they are. We can make use of essential documentation like passports, driving licenses, employment ID, voter ID registration, and more.
Resident and Eviction History: Rental and eviction history is one of the most important factors in tenant screening. We contact previous landlords and property managers to determine any troubling patterns in rental history and check for previous evictions and the reasons behind them.
Employment and Income Verification: We can contact present employers to verify and check for income status as well as perform income verification.
Credit Report and Fraud Detection: To ensure that your tenant pays your rent on time and is capable of handling finances, we perform thorough credit checks and look for any red flags triggered by instances of fraud.
Criminal Record Search: We search for any criminal charges including sex offenses, drunken driving, traffic violation, public indecency, misdemeanor, or solicitation. We can also analyze frequency of occurrences etc by searching through most wanted databases and state or national records in local courthouses and police stations to determine whether or not the occupant is a repeat offender.
Get in Touch With Us for Professional Tenant Screening Services
Are you in need of a professional to handle tenant screening for your rental property? Sokoloski Investigations offers all-inclusive screening solutions for landlords and property owners located in Kansas City, Wichita, and Topeka. With our professional tenant screening services, we can help you and your property remain safe from undesirable people.
Contact us online or by phone at 888-339-9429 to learn more about our tenant screening services or to request a tenant background check.
Contact Info
Sokoloski Investigations
PO Box 3984
Olathe, Kansas 66063
Phone: (888) 339-9429
Email: [email protected]