Investigator Services for Attorneys in Kansas City, Wichita, and Topeka
Verdicts delivered in the court of law are based on evidence, facts, and witness testimony. Therefore, these elements are essential to building a strong case for your client. Whether it is relentless cross-examination of the defense or a compelling presentation of facts to prove your client innocent, you need reliable raw data to convince the jury.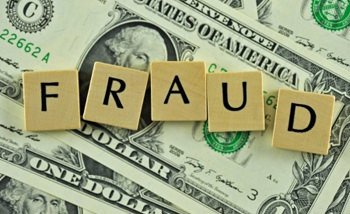 Here is where Sokoloski Investigations comes in. As a leading firm of private investigators in Kansas, we have the experience and knowledge to perform the necessary background checks and research for you. The evidence and facts that we obtain with our investigator services for attorneys play a small but significant role in helping you win a favorable outcome in court.
To learn more about our investigator services for attorneys, contact our Kansas City Private Eye online or by phone at 888-339-9429.
Types of Investigator Services Available from Sokoloski Investigations
It requires time, experience, and resources to investigate the civil and criminal records of an individual. It is equally challenging to gather reliable information that can be useful in the court of law. At Sokoloski Investigations, we are private investigators that specialize in providing investigative services for attorneys. We collaborate with lawyers and paralegals to collect the important information they need through a variety of services including surveillance, investigations, and background investigations.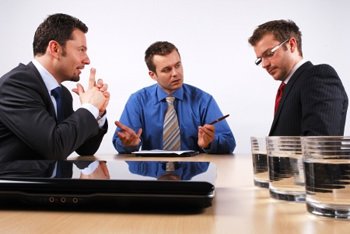 Some of the investigator services that we provide include:
Surveillance – We can conduct either fixed or mobile surveillance as part of our investigator services. Depending on your requirements, we can use GPS tracking, still photographs, and covert video surveillance to enhance the investigation and obtain the best evidence. Video evidence has proven extremely beneficial to illustrate the behavioral patterns of an individual and is helpful in refuting claims in court.
Witness Statements – While anyone can conduct an interview, there is an art to taking statements. It has been found that the majority of unsuccessful interviews result from the interviewer asking the wrong questions. We review the case in depth and consult with you to ask the right questions every time for a detailed interview. We also make written, audio, and video records of these interviews for the purpose of legal proceedings.
Legal Testimony – Our investigative personnel have experience presenting evidence in court proceedings and can testify in all kind of cases.
Liability Investigations – Liability investigations usually pertain to cases that are connected to automobile accidents, medical malpractice, product liability, and personal injury. In these types of cases, our investigator can conduct a thorough investigation of circumstances surrounding the case and document all of this information in a way that is acceptable in any court of law.
Domestic Cases – As part of our investigator services for attorneys, we can help in a variety of domestic disputes and cases including those that concern infidelity, divorce, and child custody. Surveillance is an important aspect in all of these types of investigations.
Locates – As experienced private investigators, Sokoloski Investigations has located hundreds of people for a number of reasons. We locate witnesses who are indispensable to build a strong case as well as other important parties. Our investigators have special tools, knowledge, and expertise to carry out locate searches quickly and effectively.
Accident Reconstruction – In accident related cases, we can gather information and facts surrounding an accident or event. This includes information gained through the development of witnesses and survey of the terrain and other site conditions. We can then reconstruct the event surrounding an accident. This allows us to take a fresh look at the accident and gain new insight and details.
Asset Searches – After a settlement is achieved in civil cases, we can help identify and locate the assets that can be obtained from the opposition. We can even identify assets and belongings that an individual attempts to hide.
Background Checks – As part of our investigator services for attorneys we can conduct thorough background investigations. These investigations find all the necessary details of a person's background, which can be used for various purposes in a legal proceeding. These investigations generally involve civil, criminal, and financial information.
Process Serving – We make sure all the legal notices are duly served in person for a seamless legal proceeding. This saves lawyers valuable time that can be otherwise invested in important areas of the case.
Why Choose Sokoloski Investigations for Investigator Services in Kansas
At Sokoloski Investigations, we have been working closely with lawyers throughout Kansas to assist them in the many stages of a legal proceeding. Attorneys trust our investigator services to provide support in the form of surveillance, witness locates, and background checks among many other numerous investigations. We conduct all of our services thoroughly and precisely, obtaining the most accurate information. Therefore, this allows attorneys to utilize their time to focus on the legal aspects of the case.
Contact Sokoloski Investigations for Expert Investigator Services
If you are a law firm or attorney in the metropolitan areas of Kansas City, Wichita, or Topeka, and are looking for a partner to provide investigator services, Sokoloski Investigations is the right choice. Contact us online or by phone today to learn more about our investigator services and how we can help.
Contact Info
Sokoloski Investigations
PO Box 3984
Olathe, Kansas 66063
Phone: (888) 339-9429
Email: [email protected]