Insurance Fraud Investigations in Kansas & Missouri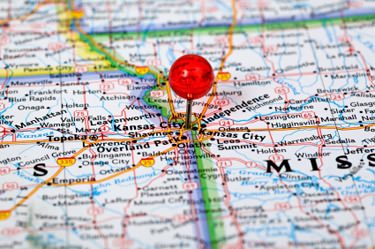 At Sokoloski Investigations, we can handle insurance fraud investigations for clients throughout the Midwest including in major cities such as Kansas City in Missouri and Kansas, St. Louis, Wichita, and Omaha. We are a private detective company that uses only experienced and educated insurance fraud investigators. We utilize sub-contractors only when necessary and we will work with only the best insurance fraud investigators in an area. We stand by our ability to conduct a proper investigation, and we guarantee that each insurance fraud investigation that we conduct will be a thorough and complete investigation. To learn more about our insurance fraud investigations or if you are interested in working with a private eye at Sokoloski Investigations, please feel free to contact us.
About Insurance Fraud Investigations
Insurance fraud is defined as an act committed by anyone who knowingly and intentionally defrauds an insurance company for personal gain. Insurance fraud investigations aim to protect companies against those who try to take advantage of insurance offerings by helping insurance companies discover fraudulent claims. During an insurance fraud investigation, a fraud investigator will work closely with an insurance company and legal staff to gather evidence and discover a fraudulent claim. Insurance fraud investigators will then testify during trials about their discoveries.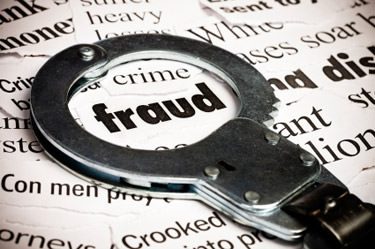 An insurance fraud investigator will begin an investigation by searching databases to obtain background information on claimants and witnesses. This information collected may include Social Security Numbers, aliases, driver's license numbers, addresses, phone numbers, criminal records, and past claims histories. Investigators may continue insurance fraud investigations by obtaining oral statements from witnesses and inspecting facilities. Finally, insurance fraud investigators often conduct surveillance work during which they will observe the claimant for days or even weeks. This is especially important for workers' compensation claims where a private investigator will look for the subject performing any activities that are said to have been ruled out due to injury.
The main goal of insurance fraud investigations is to discover fraudulent claims or to reduce the overall amount paid out for a claim. Therefore, thorough insurance fraud investigations can end up saving insurance companies significant amounts of money.
Why Choose Our Insurance Fraud Investigators
Our insurance fraud investigators can assist insurance companies in weeding out the legitimate claims from the fraudulent claims. Many national or larger private investigator companies are geared to bill out claims as fast as possible, causing them to miss opportunities to save money on a claim. However, our insurance fraud investigators aim to save insurance companies money on every claim.
While larger private investigator companies may be able to cover nationwide investigations, our private investigators specialize in cases throughout the Midwest in major cities throughout Kansas, Missouri, and Nebraska. Our local insurance fraud investigators are able to conduct more thorough investigations than nationwide companies are. These insurance fraud investigators have the necessary education and experience, and they take pride in their work.
Because our insurance fraud investigators are local to the Midwest area, we are able to operate with extremely low overhead. This low overhead allows us to pass cost savings on to you as well as provide the state of the art equipment that is needed for thorough insurance fraud investigations.
To learn more about the advantages of using our private investigators for insurance fraud investigations and other types of investigations, please visit our About Us page or contact a Private Eye today.
Contact Info
Sokoloski Investigations
PO Box 3984
Olathe, Kansas 66063
Phone: (888) 339-9429
Email: [email protected]