Executive Protection Services in Kansas City, MO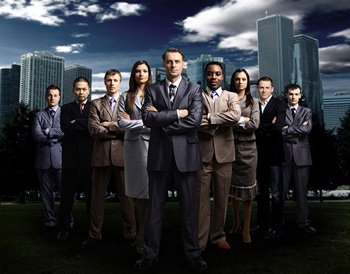 At Sokoloski Investigations, we take pride in providing superior executive protection services. Our agents have the street smarts and common sense to efficiently handle any security risk that may arise. As much as possible, we try to blend in with our client's environment, and be as unobtrusive and inconspicuous as possible. By hiring our executive protection services, you can have peace of mind knowing that you are safe and free to go about your daily activities, without even noticing we are there.
When necessary, we also provide non-discreet executive protection services to show that there is an executive protection officer nearby. Showing our presence often helps to deter any issues in certain situations.
Located in Kansas City, we serve all of Missouri and Kansas including the following Midwest areas: Kansas City, St. Louis, Wichita, and Omaha. If you are in need of executive protection, please call us at (888) 339 9429 for a free consultation.
More than Just a Bodyguard: Why You Should Choose Sokoloski Investigations
Sokoloski Investigations is a full-service security solutions company, specializing in Executive Protection and high-end VIP Security. We also provide private security, event security, bodyguard services, and consulting. Our security staff is composed of handpicked individuals that are the best in the field, headed by Michael Sokoloski.
We take into account the personality, needs, and requirements of each person we have been hired to protect. We can handle all types of security situations that can arise. We make use of driving defense tactics, close-protection situations, electronic "bug" sweeps, and defensive tactics for advances. We can also deescalate conflicts and conduct background investigations of individuals who make contact with our client.
Aside from executive protection, we also handle the security of board of directors, CEOs, VIPs, corporate officers, attorneys, witnesses in court cases, as well as their immediate families.
Learn More about Our Executive Protection Services
Sokolosi Investigations strives to provide discreet and professional executive protection services. Here are some of the services we provide:
Executive Protection and/or Bodyguards – We provide armed and unarmed security professionals, and also employ off-duty police officers.
Security Assessment – We assess your current security situation and provide recommendations for improvement.
Security Travel Planning – We ensure that you are safe and secure, wherever you may go, from departure to arrival to vice versa.
Estate Security – We provide security in estate homes, ensuring that both life and property are safe within the estate.
Contingency Planning – We analyze and mitigate security risks, and come up with alternatives in case expected results fail to materialize.
Consulting – We provide consulting services and come up with a foolproof security plan for you, your family, or your business.
Hire Us for Executive Protection Service in Kansas & Missouri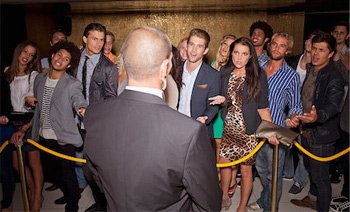 Making important business decisions is a tough job, but somebody has to do it. Not everyone is going to be happy with the results, and executives often take the brunt of blame for layoffs, terminations, and mergers that could lead to disgruntled employees and workplace violence. The occurrence of serious threats and violence is on a rise, and you need to be prepared in any situation.
At Sokoloski Investigations, we understand the unique needs of executives and high profile individuals. You have a lot of important things to do, places to go, and people to meet. Rest assured that by hiring us, you will get executive protection that is seldom seen, but always present.
To learn more about our executive protection services that do not compromise your privacy, please give us a call at (888) 339 9429 or contact Michael Sokoloski, private eye online.
Contact Info
Sokoloski Investigations
PO Box 3984
Olathe, Kansas 66063
Phone: (888) 339-9429
Email: [email protected]