Expert Employment Screening Background Checks in Kansas
Job applicants commonly falsify or outright lie about the information that they put on their resume. From falsely claiming a college degree to misrepresenting employment dates and experience, job applications can be filled with inaccuracies. In a 2003 study conducted by CareerBuilder.com, 49% of the 3,100 hiring managers surveyed stated that they had caught a job applicant fabricating some part of his/her resume. Additionally, a 2003 study by the Wall Street Journal found that 34% of all application forms contain outright lies about experience, education, and ability to perform essential functions on the job.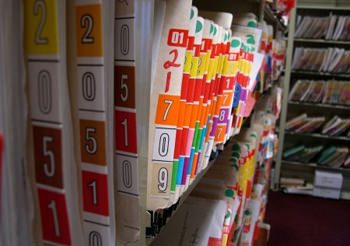 If you are planning to hire new employees, it is important to conduct employment screening background checks to verify the accuracy of candidates' claims not just with regard to their qualifications but also their criminal, credit, and employment history. With the increasing competition for securing jobs, there are many who resort to forging their academic record, work experience, and criminal history in order to get a job.
Our employment screening background checks will investigate an individual's claims and application for accuracy. Therefore, you can separate real candidates from dishonest individuals, and ensure that your company invests in honest and competent professionals. To learn more about our employment background screening services available to businesses located in Kansas City, Wichita, and Topeka, contact our private eye today.
Our Employment Screening Background Check Services
As professionals with extensive experience conducting employment screening background checks, it is our primary goal to ensure that the reports we produce are detailed and accurate. Based on your specific needs and requirements, we can adjust our background screening services as needed. With our help, you can make an informed decision when hiring new employees and ensure that you are hiring the right employees for your company.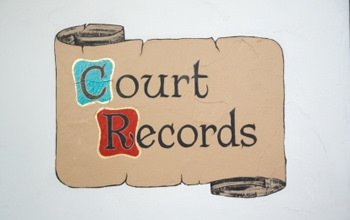 Our comprehensive range of employment screening background checks that we can conduct include investigating:
Identification: As part of our employment screening background checks, we can conduct a thorough personal identification screening to ensure a person is who they say they are. This includes details such as verifying records held at local courts and municipal centers. We also explore personal documents like driving licenses, passports, voter IDs, etc.   
Character reference: We can obtain candid feedback from previous employers in terms of the candidate's skills, talents, character, strengths and weaknesses, and conduct at the office. This type of information can help you gage what type of an employee an individual will be.
Employment record: We can check, verify, and validate previous employment history and provide accurate information on the employee's position, nature of exit, salary, and tenure.
Academic record: We can verify and confirm the accuracy of the academic information represented on a resume and report if we find any irregularities. We check with the listed schools and colleges to ensure that the candidate successfully completed the required course work.
Residential address: As we conduct employment screening background checks of candidates, we can ensure that the address and contact details provided in the resume are factually accurate and up-to-date.
Database search: We can utilize a variety of databases to acquire any past records in terms of criminal activities, civil litigation, compliance, and credit ratings.
Criminal record: We can verify from local police stations and courthouses whether or not the candidate posses a clean criminal record.
Drug testing: We can collaborate with local laboratories to conduct drug testing, especially for illegal substances like marijuana, morphine, amphetamines, cocaine, and opiates. 
Our background check experts at Sokoloski Investigations believe in covering all fronts when it comes to employment screening background checks and verification of potential employees. We are thorough and meticulous when conducting all background checks, and we ensure all information obtained is accurate and complete. Therefore, you can rely on our comprehensive solutions for all of your employment screening background check needs.
Why Do You Need to Conduct Employment Screening Background Checks?
With the increasing competition for jobs, the number of candidates providing fraudulent is rising as well. Therefore, is important to conduct thorough employment screening background checks before hiring any new employees. If you do not carry out thorough employment screening background checks on your potential employees, you could risk a number of serious issues and complications. These include:
Violence at the workplace
Potential negligence lawsuits 
Greater employee turnover
Increased occupational accidents
Employee theft and fraud
Alcohol or drug abuse in the workplace
Litigation
Contact Us Today For Employment Screening Background Checks
If you or your company is in need of a professional to handle background checks for potential and existing employees, we can help. As leading private investigators serving Kansas City, Topeka, and Wichita, Sokoloski Investigations offers comprehensive and professional employment screening background checks that can aid you in making the right employment decisions.
For more information on our employment screening background checks, contact us online or call us at 888-339-9429.
Contact Info
Sokoloski Investigations
PO Box 3984
Olathe, Kansas 66063
Phone: (888) 339-9429
Email: [email protected]