What is a Criminal Background Search?
Whether you are a company looking to hire new candidates or an individual who is interested in protecting themselves and their families, criminal background searches can be crucial. These background investigations help you unearth the criminal history of an individual and allow you to discover information they may have been trying to hide.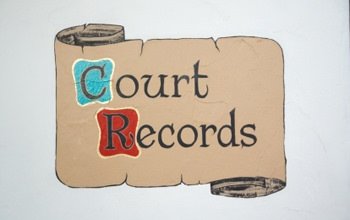 As a specialist in criminal background searches, Sokoloski Investigations can help you make informed decisions and safeguard your interests with expert criminal background search services. If you are looking for background investigation services in the metropolitan areas of Kansas City, Wichita, or Topeka, contact us today at 888-339-9429.
Situations that Necessitate a Criminal Background Search
On average, one in every thirty-seven people has served time in prison. In such an environment, it is your responsibility to keep yourself and your loved ones safe. A criminal background search can become necessary if you are suspicious of someone or simply for anyone in whom you are expected to place your trust.
Criminal background checks can be used for a number of situations including pre-employment and tenant screening and increasingly by people before entering relationships. There is no written permission required to conduct this sort of a search as it searches all publically available records. These background searches can be completed confidentially and discreetly. Information that can be provided by such checks includes existence of past convictions, trials, and charges.
Criminal background searches are commonly done for:
Hiring Employees – Hiring an employee with a criminal background can hurt the credibility of the company as well as put your other employees at risk. Therefore, a criminal background search can reveal important information.
Tenant Screening – Conducting criminal background checks on prospective tenants helps keeps the neighborhood safe and protected. This can help keep you from ending up with a tenant who is involved in any kind of criminal activity.
Defense Investigation – Criminal background search becomes of paramount importance in a lawsuit. The information obtain from a search can make or break the case, as it can reveal information that can be used as evidence and to influence the jury.
Child Protection – If you hire a caretaker or nanny for your children, conducting a criminal background search will help protect your children. Criminal background investigation can also be important for any people who regularly come in contact with your children or enter your home.
New Relationships – It is very difficult to trust and share a life with someone you have just met online or through another avenue. All the information the individual provides can be fabricated and misleading. A criminal background search helps you to knowing the truth about people with whom you want to share your life. Therefore, this protects you from unnecessary emotional investment towards a futile relationship.
Criminal Background Search Services from Sokoloski Investigations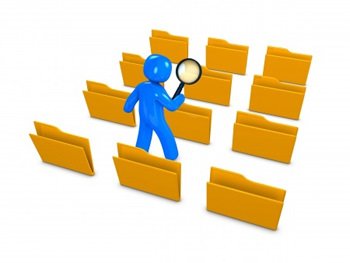 At Sokoloski Investigations, we offer thorough, carefully defined, discreet, and prompt criminal background search services. Some benefits of using our services include:
We work with only the best investigators in the field. They have an average of fifteen years of experience in the criminal background search business and are thorough and professional.
We have low overheads, which enables us to extend our services for criminal background check services at affordable prices.
We make use of trustworthy intelligence and information for a detailed and complete criminal background search.
We use equipment that is up to date and highly sophisticated. This can be very useful in the sensitive nature of conducting background checks.
Contact Sokoloski Investigations for Criminal Background Searches
If you are looking for an expert and experienced investigation agency in the metropolitan areas of Kansas City, Wichita, and Topeka, Sokoloski Investigations best choice for you. We provide all of our services including criminal background checks with integrity, discretion, and professionalism.
To hire our investigator today, call us at 888-339-9429, or contact our private eye online to learn more.
Contact Info
Sokoloski Investigations
PO Box 3984
Olathe, Kansas 66063
Phone: (888) 339-9429
Email: [email protected]