How to Catch a Cheating Spouse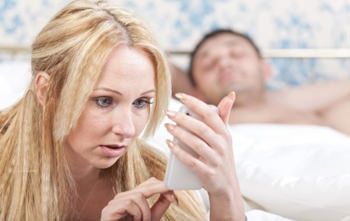 Infidelity is one of the most common reasons for marriages breaking up these days. Suspecting your partner of being physically or emotionally involved with someone else can leave you feeling devastated and betrayed. However, it is best not to make any decisions based on suspicions alone. If you suspect a cheating spouse, it is important to catch a cheating spouse by collecting evidence, which you can confidently produce when you confront the situation. This will give you the upper hand and prevent your spouse from making up lies to avoid accusations.
To learn more about catching a cheating spouse and for cheating spouse investigation services, contact the professionals at Sokoloski Investigations today. As a leading private eye investigation firm in Kansas City, Topeka, and Wichita, we can help you discover the evidence you need to know the truth.
How Sokoloski Investigations Can Help You Catch a Cheating Spouse
Alleging that your spouse is engaging in an extra marital affair is a big statement to make. Unless you have documented proof, you should not rely on hunches or your emotions to accuse your spouse of betraying you. Here is where Sokoloski Investigations comes in, as we can conduct covert investigations and surveillance to help validate your suspicions and help you uncover the facts.
Our experienced infidelity investigators use industry-leading surveillance technology to conduct investigations. Working discreetly, our private investigator will watch your spouse or partner, monitor their activities, and collect information about who they are with, where they go, how much time they spend together. We provide this evidence to you in the form of a comprehensive report including photo and video evidence.
Here is a look at our investigative methods used to catch a cheating spouse:
Surveillance: Cheating spouse surveillance is the most commonly used method to catch a cheating spouse. This involves obtaining videos and photos of the cheating partner spending time with the other person.
Online Monitoring: We can monitor all internet activity, e-mails, and chat conversations. We are experts at finding even the files and e-mails that have been deleted or hidden. Such information is helpful to catch a cheating spouse and when building evidence for your case.
GPS Tracking: Another discreet approach used to catch a cheating spouse is to use GPS tracking to monitor your spouse' vehicle. The information gathered with GPS tracking can help improve surveillance as well as provide details about where your partner is spending their time.
Asset Searches: We can conduct asset searches as another approach to catch a cheating spouse. If your spouse is cheating, they will often be spending money on a lover through the purchase of gifts, secret trips, hotel rooms, and more. The money spent leaves a trail that can be detected by our investigators to unearth even hidden assets and bank accounts.
Using Professional Investigative Solutions to Catch a Cheating Spouse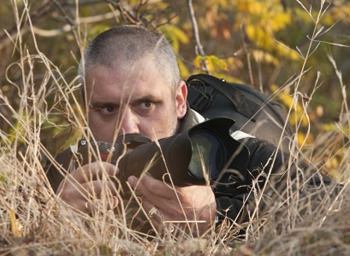 There are always some signs of infidelity. A sudden change in attitude towards the spouse and family, increase in the amount of time spent away from home, increase in the money spent on unaccounted things and clothes, and behaving discreetly when using the phone and the Internet, are just some signs. If you suspect your partner is cheating, it is imperative to catch a cheating spouse and collect irrefutable evidence before confronting your spouse.
We, at Sokoloski Investigations, will handle your case with utmost sensitivity, discretion, and confidentiality. We are thorough professionals and honor our commitment with integrity. We will help you uncover the facts and hard evidence that you need to catch a cheating spouse.
Contact Sokoloski Investigations to Catch a Cheating Spouse
If you suspect that your partner or spouse may be cheating, contact Sokoloski Investigations to put your concerns to rest once and for all. Though we always hope otherwise, many times suspicions do end up being justified. Catching a cheating spouse quickly can help you understand the truth and make important relationship decisions. To learn more, contact us today.
Contact Info
Sokoloski Investigations
PO Box 3984
Olathe, Kansas 66063
Phone: (888) 339-9429
Email: [email protected]